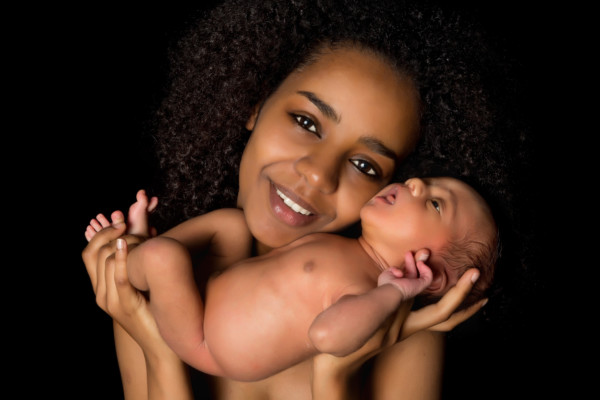 I have been thinking, when I was pregnant with my first child, I bought everything I saw and everything I was told was for babies. A few months after, I discovered that there were a lot of baby items I hardly—no, NEVER used! I had just invested in good quality unnecessary baby things. Boy, was I pained! I'm not a miser, don't get me wrong. And, yes, I would do absolutely anything for my babies. But wasted efforts and investments? No way! So I vowed to let first time mums know these secrets.
I understand your excitement – been there, done that. You can't believe you're having a baby. Your own baby. From your own body. Wow. What a feeling! You already love the LO (Little One) and want everything nice and cute for her or him. And thanks to Instagram and retail stores, that limit is endless. But, you do not need all those beautiful, absolutely gorgeous baby items on your baby shopping list. Case in point:
Baby strollers
If you live in Nigeria (where we hardly have decent walkways for pedestrians), biko, which one is stroller? Stroll around your house, carrying your LO in a baby carrier or "backing" her with wrapper. I kid you not, that's what will most likely going to happen. However, if you live in a nice estate where road signs are well observed, and car users give way to pedestrians on the zebra crossing, and the pedestrian walkways are wide and left for pedestrians; my dear, maybe you can get a stroller. I said maybe. There may be other factors that will frustrate its use. And those strollers are so expensive.
New baby shoes
OMG. I got many for my first child. And I did not use them. These babies grow so fast, it's amazing. You could have a handful (e.g. one) for, perhaps, your baby's naming ceremony or dedication or for cute pictures. But apart from that, those cute little things are not useful. My baby wore socks most of the time. When I had my second baby, I decided that she would wear socks till she started walking. Guess what? I did it! Love you Zoey.
Baby beds and bassinets
Calm down, I'm not talking about the cribs. I'm talking about those other ones who have their own nets and are portable, and bassinets. Most of them are useless after the first four months of your baby's life. As your baby gets bigger, she will outgrow it fast and once she starts moving and turning, she won't be comfortable in them. This was my experience. The cribs are a lot better though. Your LO can sleep in them until she's up to a year old or more. You might say, what if I also want something portable for when I'm not in the bedroom and want my baby with me? Do you know that you can get a custom made crib with wheels? Or keep baby to sleep on a good ol' well-laid blanket?
Tagged 'newborn' clothes
I'm not sure how I should have titled this point but my point is: those baby clothes that if you check the label, they wrote 'newborn.' Flee from them. If you have a big baby, she may never use them. My baby used them for a maximum of two weeks. Yes oo, that's why they said 'newborn' na. They told you. You didn't listen. I discovered that the ones labelled 'newborn to three months' were better. My baby used most of them for up to four months before I brought out the ones labelled 'three to six months.'
Toys
If you're on a budget, your new born does not need toys. They can't play with them anyway. As your baby grows, you can get some toys that will aid development. Toys that aid hand-coordination, holding and grabbing, can be bought when your baby is about three to four months old.
Stuffed animals
These little people hardly play with stuffed animals. At their young age, I tell you, they'd probably appreciate toys that sing lullabies, to sing them to sleep. It's generally not even safe to keep stuffed animals in cribs with your baby.
Sterilizers
These are used to keep bottles and breastfeeding pumps extra clean. But hot water in a bowl (and throw in the bottles and their parts) can do just that.
There are tons of other baby items that you do not need. I hope this list, which is by no means exhaustive, helps you figure some of these things out.
The post Nkechi Busari-Okoro: Don't Go on a Buying Frenzy! 7 Baby Items You Do Not Need appeared first on BellaNaija - Showcasing Africa to the world. Read today!.