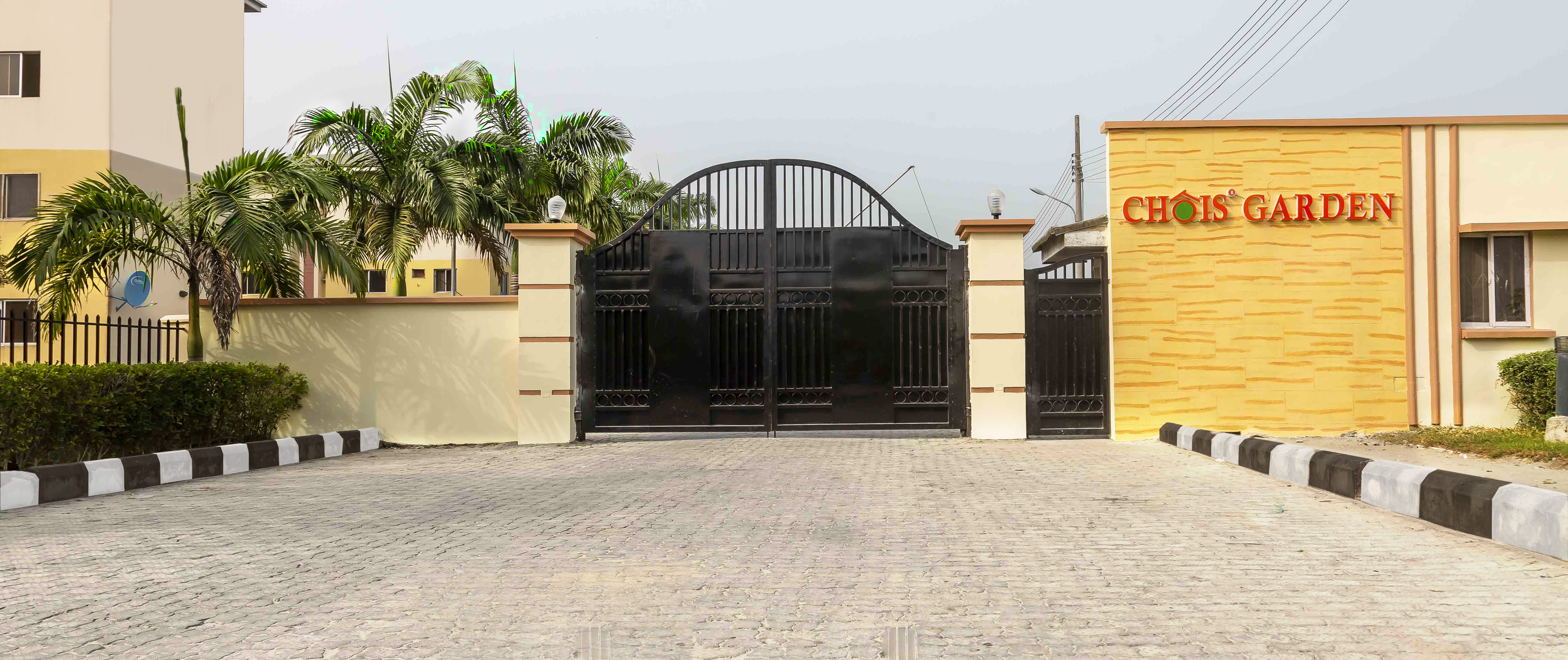 There are so many factors to consider when purchasing property in Lagos, and whether you're looking for a secure investment option or simply looking to move to a new neighbourhood, security is also an important factor.
We understand that you are not just buying a home – you're buying a lifestyle; you're buying into the pros and cons of a neighbourhood and into the opportunities for appreciation that come with your property.
So how about you get your money's worth in CHOIS Estates? Below are the features of each estate:
CHOIS Garden
CHOIS Garden is a gated community located within the Abijo Government Reserved Area (GRA), in Lekki – the only GRA developed in Lekki. This beautiful eco-friendly community comprises a carefully selected mix of residential house types, carefully laid out to promote a vibrant community, with excellent prospects for value appreciation in the near future.
CHOIS City
CHOIS City is a residential estate located in sub-urban Agbowa-Ikosi Town in Ikosi-Ejirin Local Council Development Area of Lagos State. It is perceived as the center of a new town, evolving from the ancient Agbowa-Ikosi community. This estate features good community infrastructure, paved roads, beautiful landscape, good water, and good power supply.
CHOIS Oasis
CHOIS Oasis Estate is in Abijo GRA, an emerging model-managed community with over 120 completed homes already occupied. Our estates are gated and safeguarded for higher security and control, which presents a bigger restraint to thieves and vandals. The higher security levels of our estates enforce lower vehicle speeds, which makes CHOIS estates a much safer environment for carefree children, joggers, or dog walkers. The controlled entry and exits at our estates ensure that members of the CHOIS community, enjoy less unwanted traffic and a greater sense of security.
CHOIS Properties is a public-private partnership between First World Communities Ltd and the Lagos State Government to address the present housing challenges, by developing quality homes that are affordable to individuals regardless of what they earn. Our neighbourhoods are made up of a large variety of accommodation options, so whatever your architectural taste or space requirements you are certain to find an affordable CHOIS home that suits you and your family – without compromising safety and security.
Hurry now to choisclub.net/affordable-real-estate/ to book a meeting with us today.
_____________________________________________________________
Sponsored Content
The post Here are Reasons why CHOIS Estates should be your New Neighbourhood appeared first on BellaNaija - Showcasing Africa to the world. Read today!.